About Dave's
Utah's Preferred Body Shop Since 1942
In 1942, Dave Bradley started Dave's Body Shop in a small workshop. After only two years Dave Bradley invested in a "state-of-the-art" facility with the promise of moving forward to maintain quality repairs. In the mid 1970's, Dave Bradley's son, Dale, joined the Dave's Body Shop team; later becoming an owner. With Dale as owner, he extended the position of General manager to Stan Ware and soon after Stan became a business partner. Seeing the quality Audi held repair facilities to, Stan pursued a repair certification through Audi proudly becoming the first Audi Authorized Collision Center in Utah.
Invested in the "Dave's" approach of moving forward to maintain quality and excellence, Stan Ware became the sole owner of Dave's Body Shop. Stan's drive and commitment to quality launched "Dave's" into a new era of Automotive repair technology. Having been sought out by Tesla to become a certified repair facility, Dave's Body Shop became the first Tesla Authorized Collision Center in Utah.
In 2016 Stan's legacy was passed to his wife and business partner Karen Ware. Karen continues to maintain the dedication to the quality and excellence Dave's Body Shop has come to be known for. As of 2022 Dave's Body Shop was selected as one of only two facilities in Utah to become a Rivian Authorized Collision Center.
Throughout the history of Dave's Body Shop, we have strived for the same excellence; developing relationships with car manufactures to stay on the cutting edge of Auto repair technology. We proudly maintain certifications with Audi, Tesla, Rivian, and continue the honored tradition of moving forward while maintaining quality repairs. Our highly qualified team with the finest equipment provides the highest quality results.
Our Mission
"At Dave's body shop we are committed to produce high quality auto collision repairs with integrity to reach an exceptional level of craftsmanship and artistry."
Quality
Technology
Communication
Integrity
Pride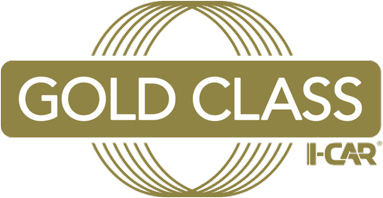 I-Car Gold Class Certified
Gold Class® recognition is the highest training achievement in the collision industry. We maintain the up-to-date knowledge and skills to provide, complete, safe and quality repairs.

GreenLink and S/P2 Repair Facility
We are commitment to establishing a repair facility that is safe and environmentally friendly. We recycle all waste and only use Low VOC products and waterbourne paint.
Certified Collision Center
Certified Collision Center
Certified Collision Center